Sugar Glider Housing
If you are looking for something to house your gliders, although I do not stock cages or vivariums due to space limitations, I 100% recommend Jon and his 'Glideariums'.
Vivarium type housing is becoming increasingly popular in the glider world,
They keep out draughts which are very dangerous to gliders.
It is a lot harder for gliders to escape from a vivarium - assuming routine checks are carried out and the doors are fully closed.
Other pets cannot come in to contact with the gliders.
Mess from food being thrown about is contained within the 'Glidearium' and not on your walls/carpet.
Jon's custom made 'Glidariums' have:
Trellis on the internal walls to allow gliders to use the most of the space,
Built in heating and nocturnal safe lighting
A feeding station
A water bottle holder
A storage compartment
A number of air vents to allow air to circulate
Toughened glass to ensure the safety of your gliders.
The 'Glidearium' can be built to your specifications, to free stand or to fit in to an alcove to make a feature out of your gliders. Jon uses only high quality and animal friendly materials, so quality and satisfaction are guaranteed. With proper care, the Glidearium should last for many years - alot longer than a cage!
If you decide to purchase one of Jon's Glideariums, I am offering a stealth wheel & starter kit which will be sent to Jon and he will install for you.
The kit includes:
One side mounted stealth wheel
Trim trax for the above to help keep the claws blunt
Zolcal D (liquid calcium supplement)
SGS High Protein Supplement
70g Bee Pollen
70g Acacia Gum
30g Honey Powder
2 x 50g of treats (two different types)
Bought separately, this kit would cost £81.80, when bought alongside one of Jon's Glideariums, you will receive a discount of 15%, so the cost is £69.50 on top of your vivarium cost.
If you are interested in a safe, good quality home for your sugar gliders, please have a look at Jon's site, http://www.custombuiltvivariums.co.uk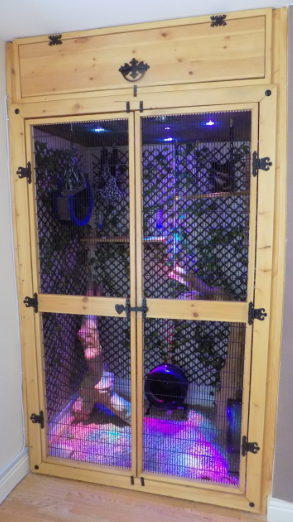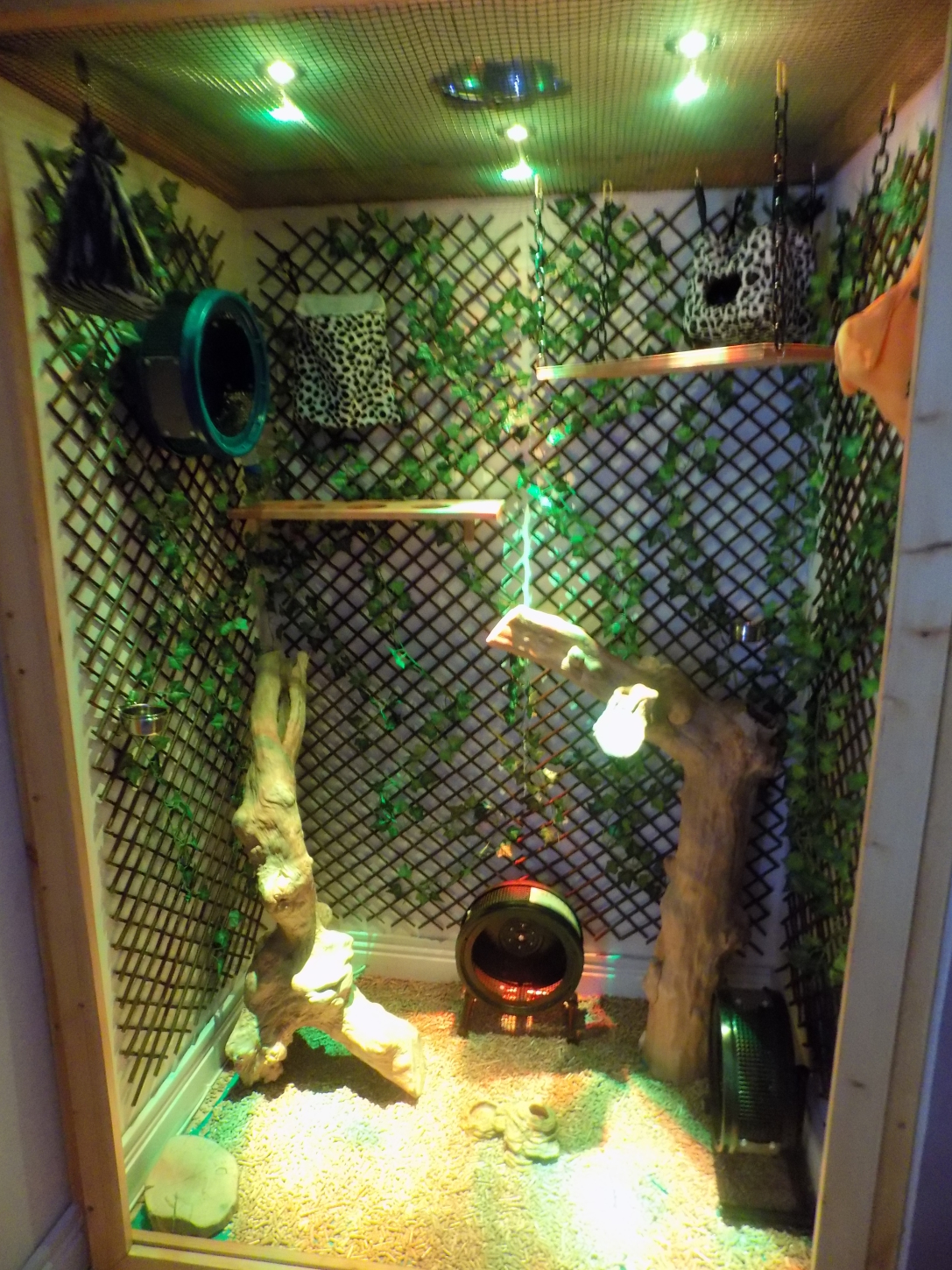 This starter kit is available via Jon at http://www.custombuiltvivariums.co.uk and is an exclusive offer when you buy a custom Gliderarium. The kit contains: Freedom Wheel Freedom Wheel Trim Trax ..
£73.01
Showing 1 to 1 of 1 (1 Pages)